Developing Your Digital Marketing Channel Strategy
September 19, 2022
How Often Does Google Update Its Search Algorithm?
October 17, 2022
My students often ask, "Does my websites have to be secure for SEO?" The short answer is an emphatic, "YES! No matter how good your content and backlinks you will never rank WELL for competitive terms without securing your site." Here's the empirical proof to back that up.
Of the 100 most popular searches in the U.S among the top 50 results for each there are only 25 not secure pages that rank. Out of 5,000 pages that only 25 rank as not secure pages. Another perspective is, one half of one percent (.5%) are not secure.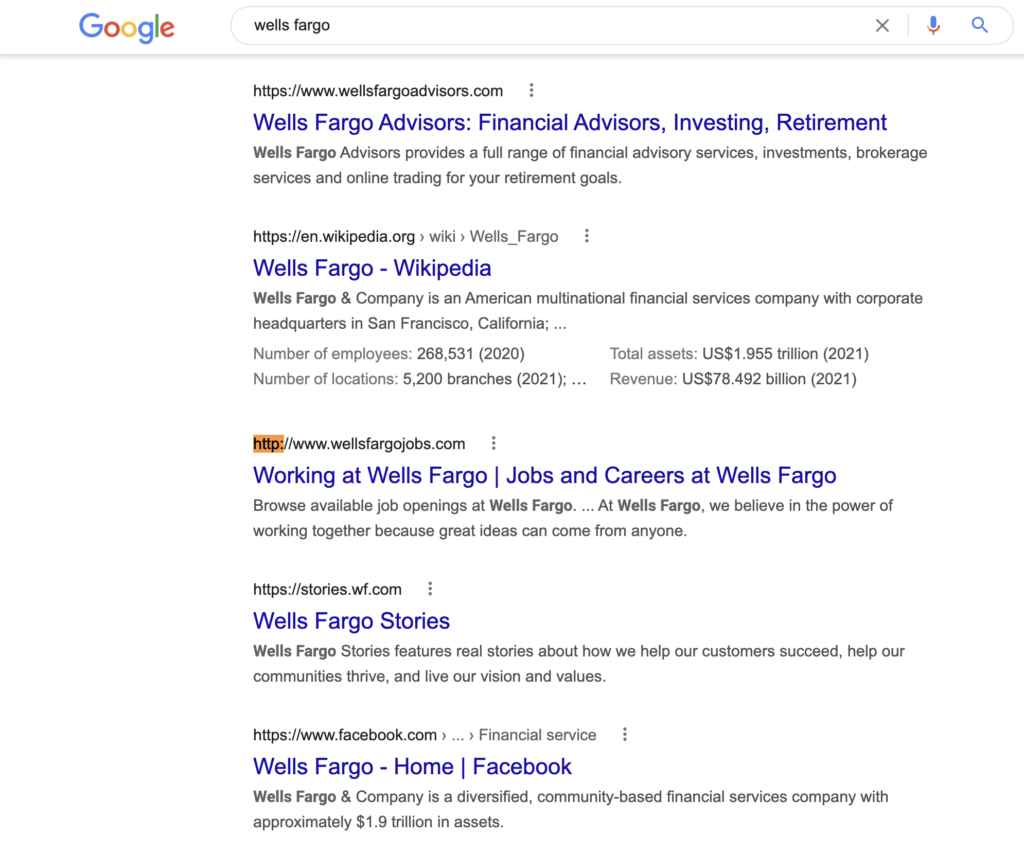 So what you're saying is there's a chance?
NO! 99.5% of those 5,000 results are secure! Of the not secure pages that do rank they average 25th position. Hardly what I'd call ranking, really. The best of them is in 5th place for the search term "Wells Fargo"
To stand a chance of ranking it is essential to secure your web sites.
Methodology
Starting with AHrefs' publicly posted Top 100 Searches we performed incognito searches on each term (here's the data), identified all the http:// urls in the Google SERPS and clicked through on each to confirm they were, in fact, NOT secure. Interestingly, several reflected not secure in the SERPs only to discover they redirected to secure sites after all. Those were omitted from the final count as you'll see in the Google Sheet.
Also, some rankings were clearly of a local flavor due to our geography. Incognito doesn't mask geolocated IP address. Those local sites were retained in the published count. Therefore the results are skewed in a minor sense but not so much as to change the conclusion.
GB Digital llc offers consulting and corporate training on all things digital marketing.
Click to call or drop us an email to see if we can help you with your circumstances.