Four Most Essential Content Marketing Metrics
March 15, 2023
Why Is Facebook's Organic Reach Declining?
March 16, 2023
Writing blog posts requires an inventive mind. Fortunately, there are a few resources to assist you with this step of the process.
One of our go-to tools is HubSpot's blog ideas generator. It's free and perfect for both newbies and experienced bloggers alike – just make sure you install it first!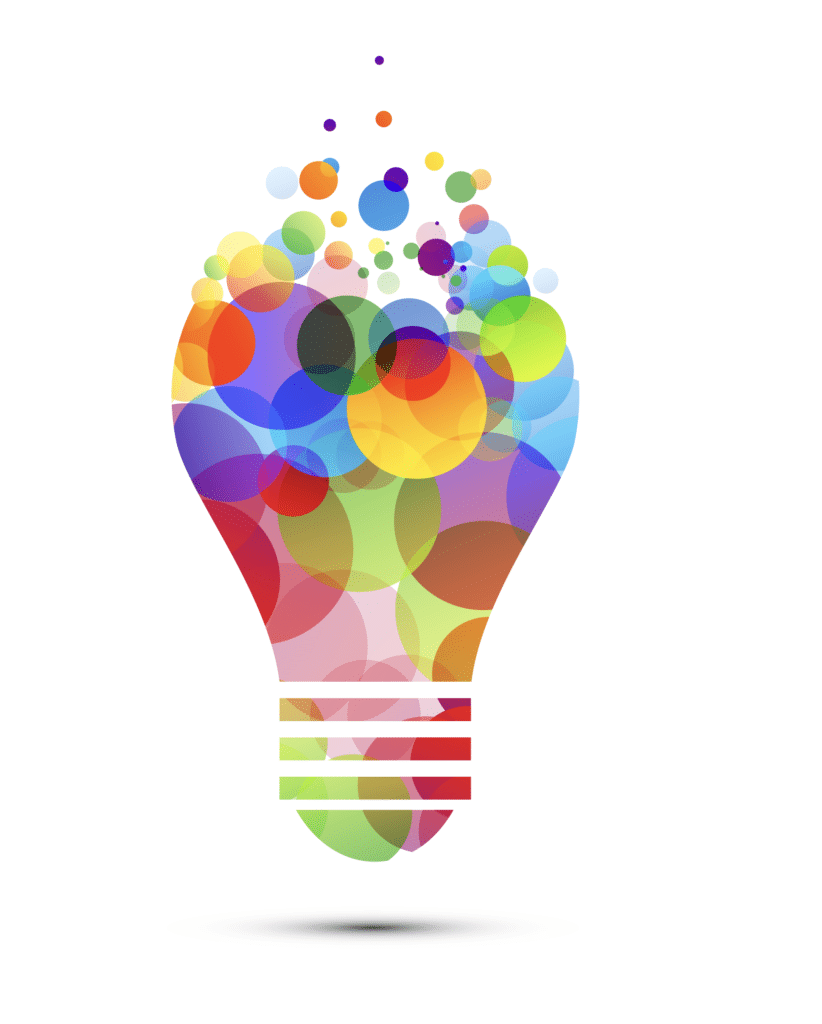 Keywords Everywhere
Keywords Everywhere is a browser extension that displays search volume, CPC (cost per click), and competition data for keywords on Google, Bing, YouTube and other platforms. It also shows related searches and people who also searched for that term – making it an invaluable tool when researching long-tail keywords to use on your website.
Installing this extension is a breeze at only $10 a year and works on Google Chrome or Firefox platforms, providing real-time keyword data from your chosen platform including search volume and CPC information. With just a few clicks you'll have all your keywords organized conveniently for quick viewing!
You can purchase credits to gain access to additional features like competitor gap analysis and on page analysis, which will help identify keyword gaps. The only drawback is that an API key is required in order to utilize these premium services; this key will be emailed to you once a purchase has been made.
Keywords Everywhere's paid version is an invaluable asset, enabling you to import your keywords and get more accurate search volume, CPC and competition data. Plus it's incredibly affordable at just 10 US dollars for 100,000 credits – an unbeatable deal!
Another big advantage of Keywords Everywhere is its simplicity – no need to switch between Google tools and your website, saving you a lot of time. It's an ideal tool for discovering keywords that will drive a great deal of traffic to your website and boost rankings on search engine result pages.
Google Trends
Google Trends is an invaluable resource that gives you insights into online activity. It can assist in planning promotions for your business, uncovering customer needs that you may have overlooked, and predicting which content types will be popular in the near future.
For example, if you're in the retail or e-commerce industry, it can be challenging to know when customers are most likely interested in a certain product. Google Trends makes this task much simpler by allowing you to quickly identify when certain items are most in demand across certain regions.
Google Trends can give you the insight you need to craft content tailored towards a certain time of year. For instance, if your business sells umbrellas, you can use it to determine when rainy season begins in certain regions and create an informative guide for customers who are prepping for it.
Google Trends' keyword search function is an impressive feature that allows users to target specific geographic regions with PPC campaigns or blog posts. This can be especially beneficial if you want to reach different market segments through different language versions of your content.
Google Trends compiles search data by examining a sample of searches for a particular term. It divides each data point by the total number of searches within your chosen time period and geographical region, so sudden spikes in interest are easily discernible. Furthermore, Google Trends excludes terms which are rarely searched (e.g., 0 searches in 90 days), duplicate searches from one user over an extended period, and keywords with special characters such as apostrophes.
Amazon Book Listings
Book listings are one of the best ways to get readers' hands on your book. You can promote it through giveaways, but the real sales-boosting power lies in having your title and description appear at the top of Amazon's search engine results pages.
When listing your book on Amazon, it's essential to use the correct categories and keywords. Neglecting to do so could cause your product to appear in search engine results and turn away potential customers from your page.
Start by searching Amazon's Best Sellers page for books similar to yours. Enter some pertinent words into the search bar and click through all the category options available.
Once you've narrowed down your choices, the ones with the most interest will be listed at the top. Take time to explore each category to get an idea of how much user traffic they receive and which are highly competitive.
Once you've identified some promising categories, compile a list of competing titles within each one. This will give you some ideas for selecting an optimal set of categories for your own book.
Once you've selected your categories, contact KDP support to update them. It's an incredibly straightforward process; you can request up to 10 new categories at once. Moreover, you may request to add your book to multiple markets simultaneously.
FAQ Fox
Utilizing FAQ Fox to identify questions your viewers are asking online is an efficient and successful way to boost your SEO. You can also use it to uncover content topics that will engage your target audience and attract them to your website.
Furthermore, a well-crafted FAQ page can assist your customer support team focus on the issues they need to solve, decreasing ticket resolution times and raising CSAT scores. Doing this will increase customer loyalty while saving you money on support expenses.
A reliable FAQ software should provide easy-to-use tools for creating, editing, updating and publishing knowledge base content. Furthermore, it must have seamless integrations with the channels where your FAQs will be distributed – such as chatbots, websites and mobile apps – so that these questions can be answered promptly by the right person.
When selecting an FAQ solution, make sure it provides your team with an intuitive search bar and rich text editor in a user-friendly interface. Furthermore, ensure that it offers feedback and analytics so you can monitor how effective each of your FAQs is performing.
HappyFox is an easy-to-use, online FAQ software that enables your customers to get answers quickly with social media ready, mobile responsive help pages. Setting it up and deploying is straightforward – providing customers with empowerment through empowerment tools instead of static FAQ sections which may require extra work from support personnel to maintain. A much better solution than static FAQ sections that take too much effort for support teams to manage.
Udemy
Udemy is an educational platform that offers courses on various subjects. It's ideal for those looking to hone their skills, enhance existing ones, or find a new hobby.
Udemy's courses are uploaded by 3rd party instructors, so the quality may vary between them. However, their ratings system can help you decide which one is the best fit for you.
Udemy offers the greatest value for its users with prices that are very reasonable. You can pay for a single course or take advantage of their monthly subscription option which grants access to several courses each month.
Udemy offers another advantage by frequently cutting prices to attract more students. This strategy proves successful as it brings in money and ensures a loyal base of users.
Udemy stands out with its transparent pricing model. Unlike some platforms that use deceptive sales tactics, the company strives to offer courses at lower costs so millions of students can enroll.
This approach can leave some students confused. It's difficult to know how long a course will be discounted, so you might not always get a great deal. Furthermore, frequent price cuts make it difficult for users to trust both the quality of courses and the platform as a whole.
Google AdSense
AdSense is a Google service that enables website owners to generate revenue by displaying advertisements on their content. It does this by matching interested advertisers with websites and automatically placing ad units on the site.
AdSense provides a range of ad types, such as text, image and video ads. Furthermore, its analytics tools let you monitor the performance of your ads in real-time.
Earning money through AdSense depends on the volume of traffic to your website and on the cost-per-click (CPC) that you pay per click.
Google AdSense is the most widely-used ad network on the Internet, with millions of websites using it. It provides various ad types and is user-friendly.
Once signed up, Google will provide you with a line of code to place on your website. This code contains both an ad unit ID and publisher ID.
Your ads will then be visible on your website for users to see every time they come by. These advertisements will be tailored to match your content and target audience, appearing in strategically chosen locations throughout your site.
Google utilizes a sophisticated system to prevent click fraud and other undesirable activities on their sites. This involves analyzing website traffic and the quality of its search engine results in order to detect suspicious activity. If Google suspects that your website has been abused, they will suspend your account immediately.
---
Need quality content for guest blogging? GB Digital can help. Give us a call today!