What Are the Advantages of Starting a Wikipedia Page for Your Personal Brand?
February 20, 2023
Lead Generation Strategies – How to Generate Leads Online
March 15, 2023
Guest blogging is an effective way to promote your brand and generate quality traffic. However, it's essential that the guest posts you generate are of high-quality and pertinent to the interests of your target audience.
Producing high-quality guest posts requires careful consideration, extensive research and skillful writing – which can take some time.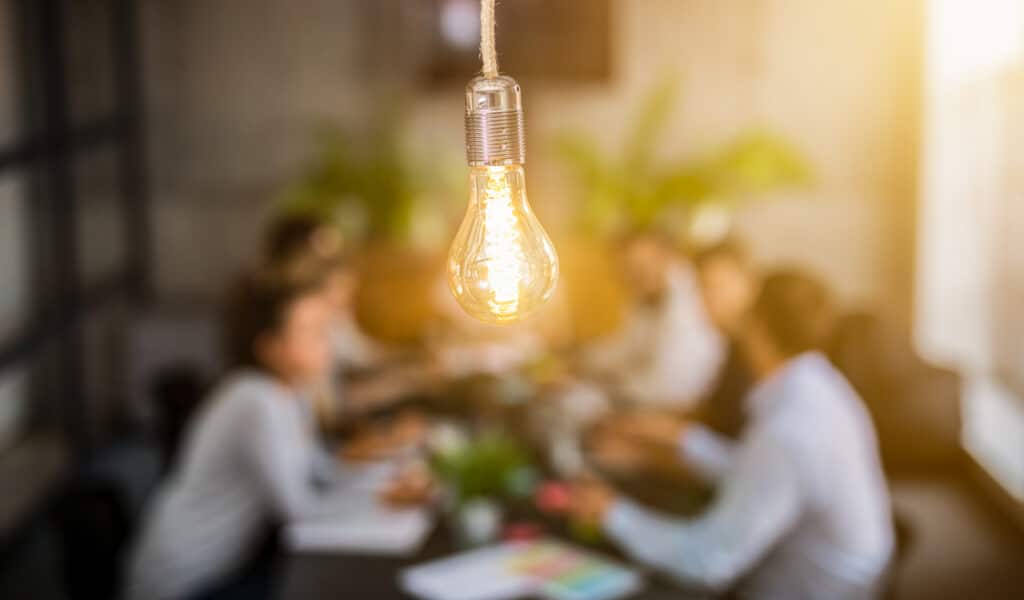 Write for the Blog's Audience
Writing for a blog's audience is essential to crafting high-quality guest posts that will resonate with their readers and prompt them to share and comment on your content. To do this, you need to comprehend the tone, style, and message of the blog in question so that your post aligns with its brand while helping them further their message in an original manner.
Before you begin writing, it is essential to know the format the blog owner prefers – this will make writing a quality guest post that fits well with their existing content and presents well on the internet. To determine this preference, look at the top-ranking posts in SERPs to identify which formats they typically utilize.
Once you know the type of blog content the host site requires, it's time to brainstorm some topics for your guest post. Asking questions from your target audience will also help generate topics that are pertinent to their needs.
Create content that is valuable to the blog audience by answering their most pressing questions or problems. Doing this will guarantee your guest post is informative and beneficial to their readers, encouraging them to share it with their friends and followers.
Consider including some emotion and humor into your article, as this will add a human touch and make the blog post more relatable. Empathy helps build engagement on your site, which in turn leads to increased traffic and sales for your business.
Before writing a guest post for another website, it is wise to review its SEO ranking score and backlink profile. This can help determine if the blog is suitable for your business and what kind of influence your links will have on their search engine rankings.
If you're seeking to build links, only target blogs that are legitimate and have a high Domain Authority. Doing this will guarantee your links have an advantageous SEO effect and help them rank higher on search engine results.
Write with SEO in Mind
Guest posting is an effective way to expand your business and connect with new customers. When done correctly, it can increase website traffic as well as build backlinks that improve SEO ranking.
To guarantee your guest posts gain attention, craft high-quality content that resonates with the blog's audience. This means crafting engaging, unique pieces written in an accessible style.
Another way to maximize the effectiveness of your guest posts is by writing with SEO in mind. This involves including keywords in both content and title tags, body text, and meta description.
When possible, include a link to your website at the end of each guest post. Doing so will transfer SEO value from the guest post site to your blog and increase its Domain Authority.
Additionally, using anchor text that includes your target keyword makes the links appear more natural and improves their search engine rankings.
You can check to see how many backlinks your guest posts have using tools like Buzzsumo and SEMRush. These services will show how frequently these articles are being shared and if they're driving more traffic than expected.
Once you've identified the blogs to write for, it's time to pitch your ideas to their editors. Your pitch should include a compelling argument as to why readers will benefit from your guest post and why you are the ideal person to pen it.
For instance, if the blog is about marketing, you could highlight how your expertise in that field can benefit their readers. Likewise, if it focuses on technology, you could demonstrate how your skillset in that area can assist them achieve their objectives.
Finally, make sure your guest post is formatted and written using a style consistent with other articles on the blog. This will make it simpler for readers to scan through your post quickly and gain knowledge from it.
Once accepted, adhere to the site's submission guidelines and supply high-quality images. These can either be free or purchased; making the most of your guest blogging opportunity will be worth all the effort!
Write with Authority in Mind
A well-written guest post should establish you as an authority in your field and provide value to the blog's readers. It can also help build your reputation and generate links back to your website.
To guarantee you write the ideal guest post, consider these tips:
Start by selecting a topic that is pertinent and popular with the site you are writing for, then check if they have already published articles about that subject.
If it has, be sure to read their guidelines and adhere to them if possible. They may even give specific content recommendations; be sure to adhere to those as well.
In addition to being pertinent to their audience, you should select topics likely to rank highly in search engine results. Doing this will guarantee the most out of your guest posting experience.
When it comes to ranking, blogs with a Domain Authority (DA) of at least 30 are usually the best places for pitching guest post ideas. Moz uses this metric to predict how websites will rank; the higher the DA, the better it's likely to perform on SERPs (search engine results pages).
Another excellent way to uncover potential guest blogging opportunities is using Monitor Backlinks. This free service allows you to quickly assess a website's backlink profile and count up its backlinks.
While you're there, take a look at the site's social media presence and target audience to determine if it is worth your time and energy to write for.
If possible, reach out to the site's owner via social media and inquire if they would be interested in featuring your content. Doing so will demonstrate your willingness to collaborate and create a personal connection between both of you.
Writing with authority requires you to stand by your argument, which may be uncomfortable at times. But if it helps you gain recognition and exposure, the effort will be worth it in the end.
Write with Convenience in Mind
Guest posting is an effective way to build backlinks and give your brand more exposure. But it can be challenging to know which blogs to submit guest posts to and how they will benefit your business.
One way to identify quality blogs is by assessing content relevance. Look for blogs that regularly post content related to your niche and evaluate their engagement level; this will help you decide if the site is worth your time.
It's also essential to check the author bio and guest posts of a site. Are they written by experts in their fields? This will let you know if the content aligns with your personas and business objectives.
If not, it may be better to pass up the opportunity – particularly for highly-authority sites.
Additionally, be mindful that the blog you write for is not a spam blog. These can be highly hazardous and even result in Google penalties.
To avoid such issues, the ideal strategy is to produce high-quality content that is both useful and pertinent to your blog's audience. Doing this not only increases your ranking on search engines but also boosts SEO for your site.
In addition to your guest post, it's essential that you write an impressive author bio and link back to your website. Doing this helps establish credibility with the blog's readers, helping you earn their trust and promote future content effectively.
Once you've verified the blog and determined it has a high DA, make a list of topics you would like to write about. Next, look at other guest posts on the site to observe their formatting and what elements set them apart from other content on the website.
It's essential to use images that support your points. Not only will this make the post easier to read, but it will help distinguish you from SEO spammers who haven't taken time out to produce high-quality, captivating visuals.
---
Need quality content for guest blogging? GB Digital can help. Give us a call today!