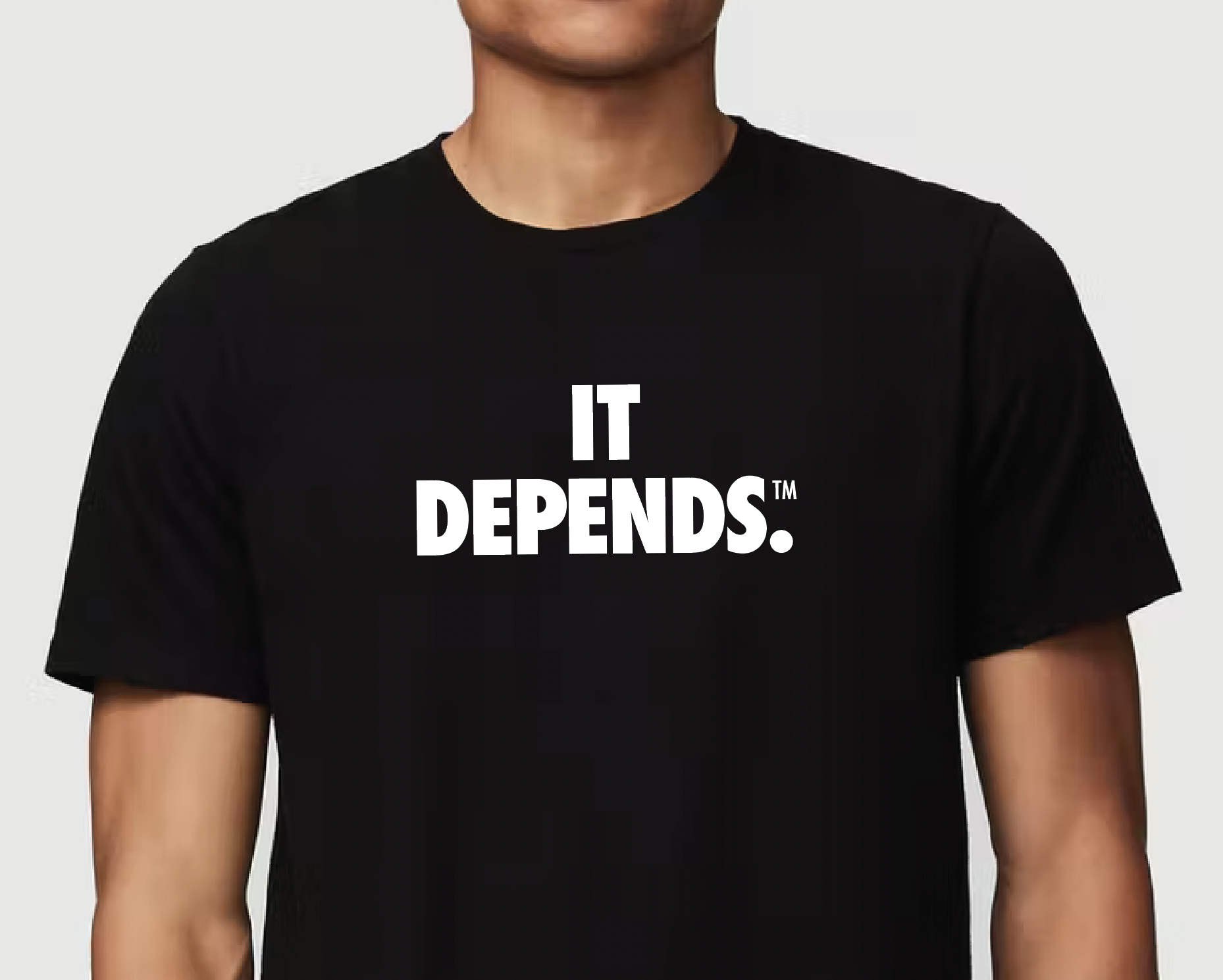 The rally cry of digital marketers everywhere.
Which of us digital marketers hasn't said, "It depends..." recently even?
Many of us (cheekily) embrace it and wear it proudly. Now you can too.
Available as black only in your choice of S, M, L, XL, or XXL. $25/shirt includes shipping to continental US addresses only. Accept all major credit cards, Venmo, Zelle, Paypal, and Apple Pay.
Simply email GeraldB28@gmail.com or text me at 918-527-3908 and we'll make arrangements.
What? No ecommerce!? Nah, conversations are where the fun's at!